BACK TO OVERVIEW
Beer Garden Opening Soul Jam and Dance Festival
The German Australian Business Council invites you on behalf of the Munich International Networking Groups (MING) to:
Beer Garden Season Opening Soul Jam
Sunday, 15 May
beginning 12 noon
Waldwirtschaft Großhesselohe
Georg-Kalb-Str. 3
82049 München-Pullach
We have the pleasure of listening to the music of Mel Canady and Chessboard playing Soul, R&B, Jazz, and Funk from such stars as Stevie Wonder, Otis Redding, Bill Withers, Marvin Gaye, The Temptations, Ray Charles, Bobby Womack, James Brown and many more. If you liked the party at the Hippodrom, you will love this one. The music is free of charge. We only ask you for a small tip for the band.
If you plan to attend the party please let me know by return email at ddd@tripled.de so enough tables are reserved. Our reserved tables in the beer garden will be located in front of the band under the white umbrellas. If you want to sit together as a group, please arrive early so you can claim a table for your group. Everyone is invited not only groups, but also those not connected with any organization, so tell your friends.
You can arrive at the Waldwirtschaft per S-Bahn S7 (Stop Isartalbahnhof). From there the beer garden is about a 10 minute walk. You can also reach the Waldwirtschaft per bicycle. It is located right next to the Isar river. Limited parking is available, I hope to greet many of your there.
For more information about the Waldwirtschaft please check the website. It is one of the best beer gardens in Munich. www.waldwirtschaft.de
Event Location
Waldwirtschaft Großhesselohe
Georg-Kalb-Str. 3
München-Pullach , Bayern, 82049
Event Fees
Members Event Price
€ 25.00
Friends Event Price
€ 40.00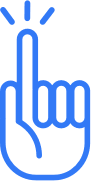 PLEASE NOTE
The German Australian Business Council may store your personal data for the purposes of informing you about the event.
Agree that they may contact you by email or by letter in connection with the event. Your name and your company affiliation (when given) will appear on the list of attendees which may be distributed to other attendees and any speakers. Furthermore, please note that photographs and videos may be made of the event and published and you shall inform the organisers if you do not wish to have your image published.
Feel free to register or enquire if you would like more information.