Philip Green
Australian Ambassador to Germany, Switzerland and Liechtenstein
Philip Green is the Australian Ambassador to Germany.
He has served previously as Ambassador and/or High Commissioner in Singapore (2012-2016), South Africa (2004-2008), and Kenya (1998-2000).
In his last assignment in Canberra (2018-2019), Mr Green was responsible for leading Australia's Indo-Pacific Strategy as well as relations with the United States, Canada and ASEAN.
Earlier, Mr Green served as International Adviser to Australian Prime Minister Kevin Rudd (2009-2010) and as Chief of Staff when Mr Rudd was Foreign Minister (2010-2012).
He led the Secretariat for the Review of Australian Intelligence Agencies in 2004.
Mr Green was awarded the Order of Australia Medal in 2003 for his role in the response to the Bali terrorist tragedy.
He holds a Bachelor of Arts with First Class Honours and a Bachelor of Laws from the University of Sydney. He has been awarded honorary degrees from the James Cook University and Murdoch University.
He is married to Professor Doctor Susan Marks, who is the Professor of International Law at the London School of Economics.
GERMAN AUSTRALIAN BUSINESS COUNCIL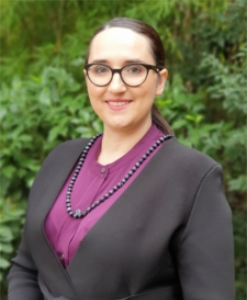 Anna Fedeles
Consul General, Frankfurt and Trade Commissioner Germany, Austria, Switzerland & the Netherlands
The Australian Trade and Investment Commission enjoys a close relationship with the German Australian Business Council based on our mutual goal of supporting and promoting business and investment relations between Germany and Australia. The German Australian Business Council offers a forum for intelligent discussion of key issues impacting trade and investment, in addition to providing networking opportunities among industry professionals. The organisation is growing both in terms of its sponsor numbers and most importantly in the influence it has in European markets. We are pleased to be involved in and support German Australian Business Council initiatives.
GERMAN AUSTRALIAN BUSINESS COUNCIL