20 years of connecting
Germany and Australia
The German Australian Business Council
is a business network created to foster long term relationships between Germany and Australia.
Aimed at advancing both company and individual pursuits, we communicate and catalyse opportunities through business networking and other activities.
TWITTER
Philip Green / @AusAmb_DE
Being the catalyst for generating business opportunities and relationships. We will achieve this through: Delivering high quality, industry-relevant business events with our members; Liaising with industry and business chambers and related regional and federal government departments in Germany and Australia; and Incorporating functions to create a deeper appreciation of both countries.
Providing responsive membership services. We will achieve this through: Actively engaging with members to deliver relevant networking events and receive member referrals; Actively engaging with friends to increase membership base; Enhancing the value proposition for corporate and individual members; Providing access to commercial intelligence, policy updates and business leader discussions; and Actively engaging in policy issues in a German-Australian context.
Keeping members and friends up to date with business-relevant news and events relating to Australia and Germany, as well as other GABC networks. We will achieve this through: Targeted use of digital media; Our forums and events; Streamlining communication and optimising administration; Promoting member benefits to existing and new members; and Leveraging off the 20th anniversary of GABC.
We have members located all over Germany though our three main chapters are located in Frankfurt, Berlin and Munich. Events and meetings are a regular part of the yearly calendar so please register and come along if you are interested in finding out more or becoming a member.
Our membership consists of Australian and European corporations and institutions and professionals active in a variety of industries, including banking and finance, insurance, legal, manufacturing, renewables, technology, culture, tourism, media & communications and service industries.
Effective 1st of January 2021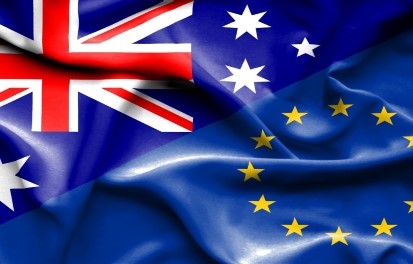 The ABIE network, also on behalf of the German Australian Business…
[eventslist events="upcoming" type="box" limit="1″]