BACK TO OVERVIEW
Australia Week
AUSTRALIA WEEK – THE FESTIVAL
Enthusiasts from Australian and Germany, musicians, artists and universities from both countries have followed the initiative for a first AUSTRALIA WEEK in Munich.The model and mentor is the BRISBANE GERMAN WEEK, which is already celebrating its seventh festival this year. It is planned to send digital greetings live from Brisbane to Munich to welcome the new sister festival.
THE AUSTRALIA WEEK MUNICH 2022 – A PREMIERE
The Australia Week Munich 2022 is intended to reflect Germany's friendship and cooperation with Australia. It should present the diversity of Australia, lead to art, culture and knowledge exchange and connect people, societies and economy of Germany with those of Australia.
Australia Week provides a forum for art and music, young companies, researchers, universities, sustainable, green and modern industries from Australia and from Germany to present themselves and engage in an all-encompassing, multi-layered, close dialogue.
EMPHASIS OF THE FESTIVAL: QUEENSLAND AND BRISBANE.
This year the focus of AUSTRALIA WEEK 2022. is Queensland and its capital Brisbane. But, Australia and his diversity and unique culture will equally be presented.
The Olympic City 2032 Brisbane as one of the most important locations for research, universities, art & culture, innovation and modern industries like green hydrogen. The scope and spectrum of this years AUSTRALIA WEEK is broad and open and is intended to present the diversity of Australia, lead to cultural and knowledge exchange and connect people, societies and economies of Bavaria and Munich with those of Queensland and Brisbane.
Partner festival in this initiative is the BRISBANE GERMAN WEEK.
Event Fees
Members Event Price
€ 25.00
Friends Event Price
€ 40.00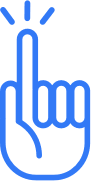 PLEASE NOTE
The German Australian Business Council may store your personal data for the purposes of informing you about the event.
Agree that they may contact you by email or by letter in connection with the event. Your name and your company affiliation (when given) will appear on the list of attendees which may be distributed to other attendees and any speakers. Furthermore, please note that photographs and videos may be made of the event and published and you shall inform the organisers if you do not wish to have your image published.
Feel free to register or enquire if you would like more information.