BACK TO OVERVIEW
GABC Ambassadors' Dinner 2022 – Frankfurt
The German Australian Business Council is pleased to invite members and friends to one of the highlight events of the year, in Frankfurt with H.E. Philip Green OAM, Ambassador to Germany and H.E. Dr. Michael Pulch, EU Ambassador to Australia.
Ambassadors' Dinner Frankfurt 2022
Monday, 4 July 2022, 6:00pm
Restaurant Opera, Alte Oper Frankfurt
Welcome drinks followed by seated dinner at 7pm
Costs:
Business Council and ABIE Members: 65€ or 2 vouchers,
Friends and Non-Members: 79€
Dress code: Business Attire
The first 25 individual member registrations will also receive a complimentary bottle of our Silver Jubilee wine!
Our Sponsors:
State Government of Victoria
The Australian State of Victoria with its capital Melbourne, is the only Australian State to have a representative office in continental Europe. The main activities of our office in Frankfurt are to establish links between European and Victorian companies, provide information about the business location Victoria and assist firms interested in setting up or expanding their business operations in Victoria. Our professional advice is confidential, free of charge and without obligation.
ANZ
Headquartered in Melbourne and with a long-term AA- credit rating, Australia and New Zealand Banking Group Limited (ANZ) has a banking heritage spanning more than 180 years in Australia and New Zealand and an established on the ground presence in more than 34 markets across Asia, Pacific, Europe, America and the Middle East.
Coorong Apiaries
Suppliers of Coorong Gold honey, beeswax and eucalyptus products sourced from South Australia's iconic Coorong region.
Coorong Apiaries is a family business owned by Bill and Natalie Brown. We are one of the largest beekeeping enterprises in Australia, managing over 4000 hives and based just south of Meningie in the heart of the Coorong region. Our bees are able to source nectar and pollen from these beautiful pristine, natural landscapes. This includes over 3,000 hectares of freehold land featuring an abundance of native flora and fauna, of which we are proud custodians. Coorong Apiaries knows where all our products are sourced from and are honoured to offer unique, pure products to Australian and international markets.
FrankfurtRheinMain
FrankfurtRheinMain GmbH International Marketing of the Region is the official investment promotion agency of Frankfurt and the FrankfurtRheinMain region. To attract businesses from around the globe, the marketing team pinpoints the location's key advantages -from business considerations to quality of living.
FrankfurtRheinMain GmbH is keen to position Frankfurt as an English-speaking and a highly attractive business location for Australian companies looking to expand their business into the EU.
Supported By:
Australian Trade and Investment Commission
The Australian Trade and Investment Commission – Austrade – is the Australian Government's trade, investment and education promotion agency.
Through a global network of offices, Austrade assists Australian companies to grow their international business, attracts productive foreign direct investment into Australia, assists tourism operators by strengthening Australian tourism and promotes Australia's alt education sector internationally.
Event Location
Restaurant Opera, Alte Oper Frankfurt
Opernplatz 1
Frankfurt am Main, 60313
Event Fees
Members Event Price
€ 65.00
Friends / Non-Member Event Price
€ 79.00
Days
Hours
Minutes
Seconds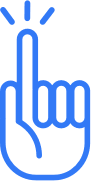 PLEASE NOTE
The German Australian Business Council may store your personal data for the purposes of informing you about the event.
Agree that they may contact you by email or by letter in connection with the event. Your name and your company affiliation (when given) will appear on the list of attendees which may be distributed to other attendees and any speakers. Furthermore, please note that photographs and videos may be made of the event and published and you shall inform the organisers if you do not wish to have your image published.
Feel free to register or enquire if you would like more information.