BACK TO OVERVIEW
FEINFORM by Rena Jarosewitsch Summer Event
The German Australian Business Council in collaboration with our member, jewellery designer and master goldsmith Rena Jarosewitsch invites you to a casual summer get-together with members and friends at the gallery FEINFORM. Guests have the opportunity to enjoy biodynamic German and Australian wines provided by Nature's Calling and the AustralienWineStore alongside nibbles and a sweet treat by Valrhona chocolate.
Please note that numbers are very limited and guest registrations will be allocated on a first-come-first-serve basis.
If you would like to join, please send an email to: office@gabc.eu
Terms and Conditions:
Cancellation policy: Registrations will be charged if cancelled less than 3 days prior to the event. There will be no refund unless a replacement can be found.
Pictures taken at our events may be published on our website or our promotional material. If you do not wish your picture to be published, please inform the photographer or a Business Council representative on the day.
The regulations of the legislator regarding hygiene requirements at the time of the event will also apply to this event.
Event Location
Goldschmiede Meisteratelier & Schmuck Galerie FEINFORM
Markt 28a
Frankfurt am Main
Event Fees
Members Event Price
€ 25.00
Friends Event Price
€ 40.00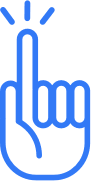 PLEASE NOTE
The German Australian Business Council may store your personal data for the purposes of informing you about the event.
Agree that they may contact you by email or by letter in connection with the event. Your name and your company affiliation (when given) will appear on the list of attendees which may be distributed to other attendees and any speakers. Furthermore, please note that photographs and videos may be made of the event and published and you shall inform the organisers if you do not wish to have your image published.
Feel free to register or enquire if you would like more information.