BACK TO OVERVIEW
GABC Ambassador Dinner 2022 – Munich
The German Australian Business Council is pleased to invite members and friends to one of the highlight events of the year, a dinner in Munich with H.E. Philip Green, Australian Ambassador to Germany. Mr. Green will address us on the status of the negotiations for the EU-Australia Free Trade Agreement. We will also hear Brian Martin, Head of G3 Economics Europe, ANZ Bank talking about the future of sustainable EU-Australian trade co-operation.
Ambassador Dinner Munich 2022
Thursday, 6 October 2022, 6:00pm
Fitzroy Restaurant@Adina Munich
Welcome drinks followed by seated dinner
Costs:
Business Council and ABIE Members: 65€ or 2 vouchers,
Friends and Non-Members: 79€
New offer for our members: You may host a table, inviting your own guests. Take a complete table of 8 seats for 980€.
Dress code: Business Attire
The Ambassdor Dinner is also the starting point for the 1st Munich Australia Week (Oct. 6 – Oct. 11), a festival of encounters with Start-ups, Science, Music & Art.
See https://australiaweek.de/en/home/
We are happy to have William Barton, one of Australia's leading Didgeridoo players with 'Sounds of Australia' as our guest.
We are pleased to announce that our corporate member Adina Apartment Hotels is offering all German Australian Business Council guests a 15% discount (off the best daily rate) when booking a hotel room online. Should you wish to stay overnight after the dinner, as a member, please use this link for bookings and provide the code: ADINA15
Be quick! The first 25 individual GABC member registrations for the dinner will receive a bottle of our Silver Jubilee Red Wine handed over at the dinner!
Our  Gold Sponsor:
ANZ
Headquartered in Melbourne and with a long-term AA- credit rating, Australia and New Zealand Banking Group Limited (ANZ) has a banking heritage spanning more than 180 years in Australia and New Zealand and an established on the ground presence in more than 34 markets across Asia, Pacific, Europe, America and the Middle East.
Event Location
Fitzroy Restaurant@Adina Munich
Atelierstr. 22
München, 81671
Event Fees
Members Event Price
€ 65.00
Friends / Non-Member Event Price
€ 79.00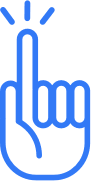 PLEASE NOTE
The German Australian Business Council may store your personal data for the purposes of informing you about the event.
Agree that they may contact you by email or by letter in connection with the event. Your name and your company affiliation (when given) will appear on the list of attendees which may be distributed to other attendees and any speakers. Furthermore, please note that photographs and videos may be made of the event and published and you shall inform the organisers if you do not wish to have your image published.
Feel free to register or enquire if you would like more information.