BACK TO OVERVIEW
GABC Ambassador Dinner 2022 – Berlin
The German Australian Business Council is pleased to invite members and friends to one of the highlight events of the year, a dinner in Berlin with H.E. Philip Green, Australian Ambassador to Germany and H.E. Craig Hawke, New Zealand Ambassador to Germany.
Ambassador Dinner Berlin 2022
Thursday, 10 November 2022, 6:00pm
Australian Embassy
Wallstraße 76-79, Berlin
Welcome drinks followed by seated dinner
Costs:
Business Council and ABIE Members: 65€ or 2 vouchers,
Friends and Non-Members: 79€
New offer for our members: You may host a table, inviting your own guests. Take a complete table of 8 seats for 980€.
Dress code: Business Attire
Be quick! The first 25 individual GABC member registrations for the dinner will receive a bottle of our Silver Jubilee Red Wine handed over at the dinner!
Our Sponsors:
Investment NSW
At more than half-a-trillion dollars, New South Wales is Australia's largest state economy, accounting for around a third of the nation's economic output and home to nearly a third of Australians. New South Wales has a diverse export base of manufactured goods, natural resources and services. Major merchandise exports include coal, copper, beef and aluminium. The primary export destinations for goods are Japan, China and the Republic of Korea, while the major suppliers of imported goods are China, the United States and Germany.
Sonic Healthcare
Sonic Healthcare is one of the world's largest medical diagnostics companies. It provides extensive laboratory medicine/pathology services to physicians, hospitals and their patients and is structured as a medically-led federation of diagnostic practices. With its head-offices in Sydney, NSW, Sonic Healthcare employs more than 26,000 people in Australia, New Zealand, the UK, Germany, Switzerland, Ireland, Belgium and the U.S.
Sonic established a European head-office in Berlin, Germany, in early 2011 to more closely co-ordinate its local activities, particularly in Germany where Sonic is the largest Australian employer. More than 100 pathologists and PhD scientists as well as more than 4,000 staff are employed in 30 laboratory sites around the country.
ANZ
Headquartered in Melbourne and with a long-term AA- credit rating, Australia and New Zealand Banking Group Limited (ANZ) has a banking heritage spanning more than 180 years in Australia and New Zealand and an established on the ground presence in more than 34 markets across Asia, Pacific, Europe, America and the Middle East.
Event Location
Australian Embassy
Wallstr. 76-79
Berlin
Event Fees
Members Event Price
€ 65.00
Friends / Non-Member Event Price
€ 79.00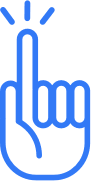 PLEASE NOTE
The German Australian Business Council may store your personal data for the purposes of informing you about the event.
Agree that they may contact you by email or by letter in connection with the event. Your name and your company affiliation (when given) will appear on the list of attendees which may be distributed to other attendees and any speakers. Furthermore, please note that photographs and videos may be made of the event and published and you shall inform the organisers if you do not wish to have your image published.
Feel free to register or enquire if you would like more information.