BACK TO OVERVIEW
Sydney Conservatorium of Music Symphony Orchestra & Amy Dickson
Photo credit: Chris Dunlop
On behalf of Professor Anna Reid, Dean of Sydney Conservatorium of Music, I write to invite you to attend an evening with our Symphony Orchestra at the Passionskirche Berlin.
The Sydney Conservatorium of Music's Symphony Orchestra is Australia's foremost ensemble of its type, and under the direction of Associate Professor Roger Benedict has forged a reputation of musical excellence on the world stage. Joined by award winning saxophone soloist Amy Dickson, the SCM Symphony's program at LSO St Luke's features outstanding new Australian music alongside two European masterpieces. This concert is supported by the Australian Government as part of the UK/Australia Season 2021-22.
https://www.sydney.edu.au/music/about.html
Soloist – Amy Dickson
Twice nominated for a Grammy™ award, Australian-British Amy Dickson has been acknowledged by BBC Music Magazine as one of the world's six best classical saxophonists ever.
She has recorded eight solo albums for Sony Music. Recognised for her remarkable, distinctive tone and exceptional musicality, she began her musical studies at the age of two and took her first saxophone lesson in Sydney aged six. Amy made her concerto debut at 16, and on her 18th birthday made her first recording as soloist with the Sydney Symphony Orchestra. That year she moved to London to study at the Royal College of Music with Kyle Horch, then at the Conservatorium van Amsterdam with Arno Bornkamp.
https://www.amydickson.com/biography
DATE
Wednesday 30 November 2022 7:00pm – 9:00pm
VENUE
Passionskirche Berlin
Marheinekeplatz 1, Kreuzberg Berlin 10961
PROGRAM
Zoltán Kodály – Dances of Galánta
Matthew Hindson – Soprano Saxophone Concerto, Soloist – Amy Dickson
Rosa Clifford – Interior Landscapes (new work)
Robert Schumann – Symphony no.4 in d minor op.120
To RSVP to this incredible concert https://www.trybooking.com/events/landing?eid=982610&
Event Location
Passionskirche
MARHEINEKEPL. 1
Berlin, 10961
Event Fees
Members Event Price
€ 25.00
Friends Event Price
€ 40.00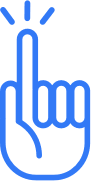 PLEASE NOTE
The German Australian Business Council may store your personal data for the purposes of informing you about the event.
Agree that they may contact you by email or by letter in connection with the event. Your name and your company affiliation (when given) will appear on the list of attendees which may be distributed to other attendees and any speakers. Furthermore, please note that photographs and videos may be made of the event and published and you shall inform the organisers if you do not wish to have your image published.
Feel free to register or enquire if you would like more information.