BACK TO OVERVIEW
Mediation: Konflikte schlichten und psychologische Sicherheit schaffen
Mit den richtigen Methoden lassen sich Konflikte ziwschen Kollegen präventiv lösen und in produktive Bahnen lenken, denn die Ursachen liegen oft im subjektiven Gerechtigkeitsempfinden der Kollegen.
Über die Veranstaltung
Im Namen eines unserer Mitglieder lädt der German Australian Business Council Sie zu folgender virtuellen Veranstaltung ein:
Hier erfahren Sie, wie Sie durch Mediation und professionelle Konfliktbegleitung Konflikte am Arbeitsplatz schlichten und ein gesundes Arbeitsklima schaffen.
Wir erklären Ihnen, wie Sie präventiv mit Konflikten umgehen und psychologische Sicherheit gestalten können, sodass die Produktivität von Mitarbeiter*innen steigt, während Fehlzeiten und die Fluktuation von Fachkräften sinken und schließlich ein angenehmes Betriebsklima erreicht werden kann.
Montag, 06.02.2023
10:00 – 10:45
Zoom
Nach einem interessanten Referat von 30 Minuten stehen Ihnen die beiden Referentinnen weitere 15 Minuten für Ihre Fragen zur Verfügung.
Die Online-Veranstaltung ist kostenlos und richtet sich an alle Interessierte. Die Teilnahme ist per Webbrowser, Zoom App oder telefonisch möglich. Bitte melden Sie sich an. Der Zoom-Link wird Ihnen automatisch per E-Mail zugeschickt.
Anmeldung: https://www.bvmw.de/event/20472/ck/#registrationlayer
Anmeldung alternativ auch per E-Mail möglich: Ingrid.Janssen@bvmw.de.
Event Fees
Members Event Price
€ 25.00
Friends Event Price
€ 40.00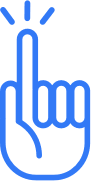 PLEASE NOTE
The German Australian Business Council may store your personal data for the purposes of informing you about the event.
Agree that they may contact you by email or by letter in connection with the event. Your name and your company affiliation (when given) will appear on the list of attendees which may be distributed to other attendees and any speakers. Furthermore, please note that photographs and videos may be made of the event and published and you shall inform the organisers if you do not wish to have your image published.
Feel free to register or enquire if you would like more information.