BACK TO OVERVIEW
Graphite From Ukraine – The Importance Of Graphite In The Transition To A Green Economy
The German Australian Business Council is pleased to invite members and friends to a webinar about graphite and its importance as a critical raw material.
When: Tuesday, 23 May at 12:00 CEST
Complimentary access
How does an Australian resource company run its operations in Ukraine? Volt Resources is supported by Business Council member company DGWA, and will talk about the importance of graphite in EV batteries and our transition to a green economy. They will discuss managing personnel and logistics challenges in running their large graphite operation in Ukraine, as well as future plans and their European growth strategy.
Event Fees
Members Event Price
€ 25.00
Friends Event Price
€ 40.00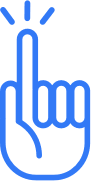 PLEASE NOTE
The German Australian Business Council may store your personal data for the purposes of informing you about the event.
Agree that they may contact you by email or by letter in connection with the event. Your name and your company affiliation (when given) will appear on the list of attendees which may be distributed to other attendees and any speakers. Furthermore, please note that photographs and videos may be made of the event and published and you shall inform the organisers if you do not wish to have your image published.
Feel free to register or enquire if you would like more information.