BACK TO OVERVIEW
GABC Ambassador's Dinner 2023
We are very happy with the great response!
As we are currently at maximum capacity we have closed the registration for this event. If you would like to attend, please email office@gabc.eu with your name, company name and any dietary requirements. We will put you on the waiting list. Like any event, we do envisage a few cancellations, so please feel free to email your interest to attend and we will do our best to accommodate everyone.
The German Australian Business Council is pleased to invite members and friends to one of the highlight events of the year, in Frankfurt with H.E. Philip Green, Australian Ambassador to Germany.
Ambassador's Dinner 2023
Thursday, 15 June 2023, 6:00pm
Museum für Kommunikation
Schaumainkai 53, 60596 Frankfurt
Welcome drinks followed by seated dinner at 6:30pm
Costs:
Business Council and ABIE Members: 70€ or 2 vouchers,
Friends and Non-Members: 85€
Host a table of 8: 980€ + VAT
Dress code: Business Attire
Our Sponsors:
Investment NSW
At more than half-a-trillion dollars, New South Wales is Australia's largest state economy, accounting for around a third of the nation's economic output and home to nearly a third of Australians.
New South Wales has a diverse export base of manufactured goods, natural resources and services. Major merchandise exports include coal, copper, beef and aluminium. The primary export destinations for goods are Japan, China and the Republic of Korea, while the major suppliers of imported goods are China, the United States and Germany.
Sonic Healthcare
Sonic Healthcare is one of the world´s largest medical diagnostics companies. It provides extensive laboratory medicine/pathology services to physicians, hospitals and their patients and is structured as a medically-led federation of diagnostic practices. With its head-offices in Sydney, NSW, Sonic Healthcare employs more than 26,000 people in Australia, New Zealand, the UK, Germany, Switzerland, Ireland, Belgium and the U.S.
ANZ
Headquartered in Melbourne and with a long-term AA- credit rating, Australia and New Zealand Banking Group Limited (ANZ) has a banking heritage spanning more than 180 years in Australia and New Zealand and an established on the ground presence in more than 34 markets across Asia, Pacific, Europe, America and the Middle East.
FrankfurtRheinMain
FrankfurtRheinMain GmbH International Marketing of the Region is the official investment promotion agency of Frankfurt and the FrankfurtRheinMain region. To attract businesses from around the globe, the marketing team pinpoints the location's key advantages -from business considerations to quality of living.
FrankfurtRheinMain GmbH is keen to position Frankfurt as an English-speaking and a highly attractive business location for Australian companies looking to expand their business into the EU.
The Commonwealth Bank of Australia
The Commonwealth Bank of Australia is Australia's leading provider of integrated financial services including retail banking, premium banking, business banking, institutional banking, funds management, superannuation, insurance, investment and sharebroking products and services.
Supported By:
New World Whiskey Distillery
Made in inner city Melbourne, Starward Whisky champion a new way of thinking, crafting and experiencing. Bringing together local ingredients and the famed Australian red wine barrels, to make the epitome of a distinctly Australian whisky.
Event Location
Museum für Kommunikation
Schaumainkai 53
Frankfurt am Main, 60596
Event Fees
Members Event Price
€ 70.00
Friends / Non-Member Event Price
€ 85.00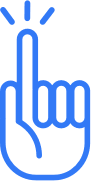 PLEASE NOTE
The German Australian Business Council may store your personal data for the purposes of informing you about the event.
Agree that they may contact you by email or by letter in connection with the event. Your name and your company affiliation (when given) will appear on the list of attendees which may be distributed to other attendees and any speakers. Furthermore, please note that photographs and videos may be made of the event and published and you shall inform the organisers if you do not wish to have your image published.
Feel free to register or enquire if you would like more information.