The German Australian Business Council is operated by a Board, elected every two years at the Annual General Meeting. The Board works for the German Australian Business Council on a voluntary basis and was last elected on 19 April 2018.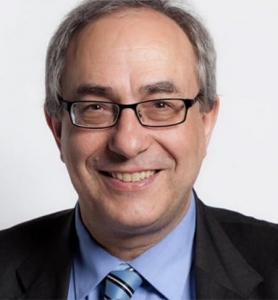 Eberhard Goihl
Board Member, Munich
Eberhard was the Director Finance Transition Management at Atos IT Solutions and Services based in Munich. His professional experience started with Siemens in 1974. As a worldwide acting conglomerate, Siemens offered Eberhard the opportunity to work in different areas and different countries. Over the time he worked in Accounting, Sales, Controlling, Marketing, R&D, Consulting, Procurement and Productivity Improvement Programs. He gained experience internationally in Colombia (1979/1980), USA (1996) and Australia (2001/2002). He has more than 25 years IT knowledge combined with management capabilities i.e. as CFO of worldwide acting business units gives an excellent background for the responsibilities of the previous years. Eberhard is specialized in process improvement programs. When Atos took over the IT Business from Siemens in 2011, Eberhard was responsible for the worldwide Finance Target Operating Model of the new built 9 billion € revenue company. Eberhard joined the German Australian Business Council in 2005. Since retiring in May 2017, he offers consultancy services.
GERMAN AUSTRALIAN BUSINESS COUNCIL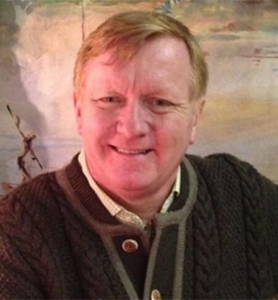 Andre Haermeyer
Board Member, Frankfurt
André Haermeyer was Victoria's Commissioner to Europe at The Victorian Government Business Office in Frankfurt from February 2009 until February 2012. He was responsible for advancing Victoria's economic interests through trade and investment, developing closer links between Victoria and European businesses, promoting closer cultural links and scientific collaboration between Australia and Europe. From 1992 to 2008 André was a member of the Parliament of Victoria where he held several Ministerial portfolios including Manufacturing and Export, Financial Services, Small Business, Police and Emergency Services, and Corrections. During his long parliamentary career André served on numerous Cabinet and Parliamentary Committees including Investment Support, Economic Development, Security and Emergencies, Social Development, Communications (Deputy Chair), Ministerial Council on Road Safety, Public Bodies Review and the Drugs and Crime Prevention Committee. André holds qualifications in Commerce and Political Science from the University of Melbourne and the University of Technology in Sydney. Andre continues to live in Frankfurt with his wife, Tonya.
GERMAN AUSTRALIAN BUSINESS COUNCIL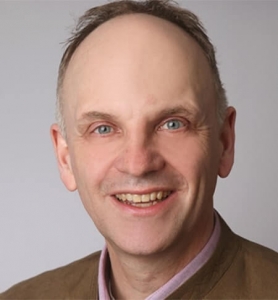 Robert Harrison
Board Member, Munich
Dr. Robert Harrison is a partner with the 24IP law firm in Munich and Paris. He holds a B.A. in Physics from Oxford University and a M.Sc. in Solid State Physics from Sheffield University in the UK. Rob later obtained his doctorate in Electronic Engineering with a thesis in the field of Indium Arsenide Phosphide Antinomide. He worked for the European Patent Office as an examiner before joining the intellectual property department of IBM where he trained as a German, and European Patent and Trademark Attorney. Rob was European IP Counsel for W.L.Gore & Associates from 1995 until 2001. He works with companies funded by venture capital and private equity to maximise the value of their intellectual property rights. He has completed pre-investment freedom-to-operate studies and post-investment invention spotting reviews. Rob has established technology licensing infringement enforcement strategies in Europe, Asia and Australasia.
GERMAN AUSTRALIAN BUSINESS COUNCIL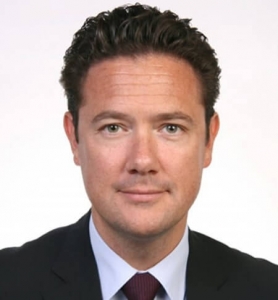 Evangelos Kotsopoulos
Board Member, Berlin
Evangelos relocated from Sydney to Berlin in late 2010 and is the CEO of Sonic Healthcare Continental Europe and Sonic Healthcare Germany. Before relocating to Germany to establish a new Sonic head-office, he spent several years working in Sonic Healthcare´s Sydney head-office as Business Development Director. Prior to joining Sonic Healthcare, Evangelos had a career in investment banking with J.P.Morgan´s healthcare investment banking team in New York, London and Sydney. He has a background in economics and finance with a degree from the University of Hamburg and spent an Honours year at Sydney University.
GERMAN AUSTRALIAN BUSINESS COUNCIL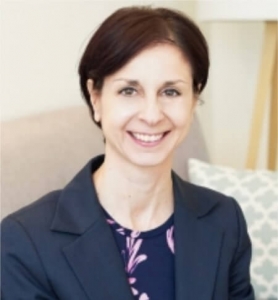 Kiki Loukas
Board Member, Frankfurt
Evdokia Kiki Loukas has been Marketing Manager Continental Europe at Tourism Australia, the Australian Government agency responsible for attracting international visitors to Australia, since January 2013. She is responsible for the development and implementation of the strategic communication for Tourism Australia in Continental Europe. Prior to this, she worked for Qantas and Singapore Airlines and has 18 years of aviation experience in the field of sales, marketing, e-commerce, corporate and crisis communication and operational management of a region. Kiki holds a Master Degree in Marketing/Communication. She joined the Board of the German Australian Business Council in 2018.
GERMAN AUSTRALIAN BUSINESS COUNCIL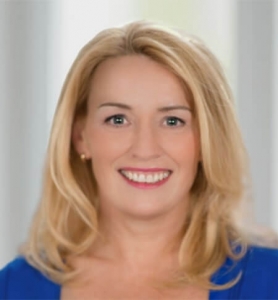 Elisabeth Opie
Board Member, Munich
Elisabeth Opie is an international technology lawyer based in Munich, undertaking international policy work, transactions, and dispute resolution with technology-centric companies. Prior to this, Elisabeth was the inaugural Global Research Alliance Fellow, a role supported primarily by the Australian Commonwealth Scientific and Industrial Research Organisation and Germany's Fraunhofer-Gesellschaft. Elisabeth holds a Master of Laws (International Trade/Intellectual Property) and a Master of Commercial Law, and previously held the positions of Deputy General Counsel, Acting General Counsel and Board Executive Secretary of CSIRO. Over the past 20 years, Elisabeth has also undertaken voluntary work with the United Nations Commission for International Trade Law and has held Board roles for organisations focusing on international trade and international commercial arbitration. Elisabeth is a graduate of the Australian Institute of Company Directors.
GERMAN AUSTRALIAN BUSINESS COUNCIL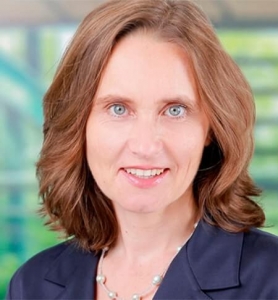 Sabine Pittrof
Board Member, Frankfurt
Sabine Pittrof is a partner at international law firm Squire Patton Boggs. Sabine specialises in mergers and acquisitions and corporate law with an industry focus on renewable energies. Sabine also heads up Squire Patton Boggs' Australian Desk in Germany. Sabine's association with Australia goes back more than 25 years. She holds a Bachelor of Laws from the University of New South Wales in Sydney; her PhD thesis focused on Australian constitutional law. In 1997, she established DeAN - Deutsch-Australisches Netzwerk e.V., the German-Australian Alumni Association. Sabine has been a member
of the German Australian Business Council for 20 years, joining the board in 2010. Sabine has been the Chair for five years which predominantly involves corporate and international liaison and raising the profile of the German Australian Business Council.
GERMAN AUSTRALIAN BUSINESS COUNCIL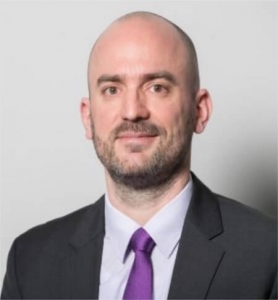 Malte Schudlich
Board Member, Frankfurt
Malte Schudlich is Project Coordinator and Research Assistant at the Institute of English and American Studies and the Academy for Educational Research and Teacher Education at Goethe University, Frankfurt. He has initiated and coordinated several European Union Strategic Partnerships, and local project and events. His research and teaching focus is on concepts of individual cultural plurality, and on strategies for media integration and project management in the field of education. Malte received his M.A. in New Anglophone Literatures & Cultures, American History, and Political Science from Goethe University Frankfurt.
Malte was president of the Australian Football League Germany from 1999 to 2011 and the Frankfurt Football Club e.V. from 1995 to 2011. He has been a member of the Essendon Football Club since 1995.
GERMAN AUSTRALIAN BUSINESS COUNCIL
Peirui Tan
Board Member, Frankfurt
A board member since 2016, Peirui is Director, Europe & Asia for BESydney, a specialist bidding organization responsible for attracting global business meetings to Sydney, Australia. Having lived and worked in Asia, Australia, United States and now Europe, Peirui has a Masters in Public Administration and over 15 years of global experience in corporate strategy, business development and account management.
GERMAN AUSTRALIAN BUSINESS COUNCIL
David Urry
Board Member, Berlin
David joined the Australian Trade & Investment Commission August 2017, as Senior Investment Manager covering FDI on Resources & Energy, Advanced Manufacturing, Services and Technology and Defence. Since July 2018, David also manages the Australian Europe Landing Pad in Berlin, connecting Australian start and scale ups with business partners, customers and investors across Europe. Prior to joining Austrade, David worked for the UK's Department for International Trade and the Foreign & Commonwealth Office based at the British Embassy in Berlin and the Consulate-General in Munich and for the private sector.
David has been on the Board of the Germany Australian Business Council (GABC) since 2018. From 2016-2018 he was part of the British Chamber of Commerce in Germany (BCCG) Berlin-Brandenburg Regional Board.
David holds degrees in Business Administration, Psychology and Public Management and is a native speaker of German and English.
GERMAN AUSTRALIAN BUSINESS COUNCIL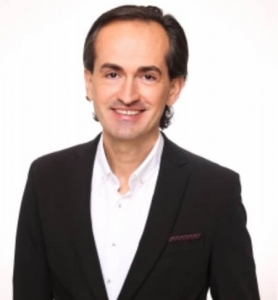 Dalibor Vukadin
Board Member, Munich
Dalibor Vukadin completed his focal point of International Economics at the La Trobe University in Bundoora (Victoria, Australia) in 2003 and holds a Diploma in Economic Sciences. Throughout the years, Dalibor Vukadin remained connected to the La Trobe University and has been appointed as an International Alumni Ambassador. Dali joined the German Australian Business Council in 2015. Dalibor Vukadin also studied Spanish at the Universidad Politécnica de Valéncia (Spain) and obtained the Diploma de Español como Lengua Extranjera, issued by the the Instituto Cervantes in Madrid. On the professional side, he has been working in the financial industry since 2012. Back in 2005 he completed a traineeship at the Council of Europe in Strasbourg (France) - Directorate General of Social Cohesion.
GERMAN AUSTRALIAN BUSINESS COUNCIL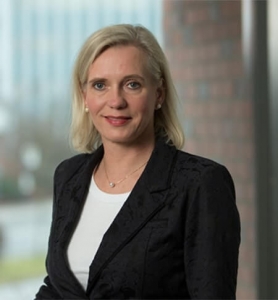 Simone Wienhausen
Board Member, Berlin
Simone is working for Siemens Medium Voltage and Systems and is based in Berlin. Her profession started more than 20 Years ago at Siemens Berlin. She has worked in several functions such as product management, purchasing, engineering and is now Head of Quality Management and Global Customer Care for the Business Unit. She studied mechanical engineering in Osnabrück and got an MBA in Cambridge, GB. Simone joined the German Australian Business Council in 2012.
GERMAN AUSTRALIAN BUSINESS COUNCIL
Membership and general enquiries: info@gabc.eu
We encourage you to contact any members of our Board if you have any specific questions.
GABC BOARD MEMBER CONTACT DETAILS
Eberhard Goihl (Treasurer, Event Management Munich), Munich ­
Andre Haermeyer (Deputy Chair, Liaison with government entities), Frankfurt ­
Robert Harrison (Policy Development, Corporate Contacts and Events Munich), Munich ­
Evangelos Kotsopoulos (Corporate Roundtable. Events Berlin), Berlin
Kiki Loukas (Events Frankfurt, Communications), Frankfurt
kiki.loukas@gabc.eu
Elisabeth Opie (Deputy Chair, Chief Strategy Officer), Munich ­
Sabine Pittrof (Chair, Corporate Contacts, Liaison with Patrons, Liaison with International Group, Legal), Frankfurt ­
Malte Schudlich (Events Frankfurt), Frankfurt ­
malte.schudlich@gabc.eu
Peirui Tan (Events Frankfurt), Frankfurt
David Urry (Events Berlin), Berlin
Dalibor Vukadin (Events Munich), Munich
dalibor.vukadin@gabc.eu
Simone Wienhausen (Event Management and Corporate Contacts Berlin), Berlin ­