BACK TO OVERVIEW
The Great Reassessment – Hiring Workforce Perspectives from Australia & Germany
In celebration of ingeniam's 20th anniversary and the German Australian Business Council's 25th Anniversary, we are pleased to host a joint event addressing the Great Re-Assessment, with different perspectives from Australia and Germany.
The Great Re-Assessment: An analogy to describe the latest phenomena to surface – Global citizens from all corners of the world are reassessing their lives, both personally, professionally, geographically and making sweeping and profound changes that are unexpected and at times confronting, yet entirely meaningful.
The effect is rolling out as we speak and many employers are only now comprehending their true impact. So how do we as nations, corporations, communities and individuals assess and respond? Our panelists Stephan Breitfeld and Allan Laurie will talk to the economic and social restructuring occurring in major cities and regional locations; tie the benefits of contemporary workforce capability deployments, proactive and consistent succession planning and talent pipelining and delivery of cultural competencies within workforces that create cohesion and productivity – and assist us all to reflect on the value creator that a 'cradle to grave' development philosophy can deliver within organisational ecosystems.
Event Location
Ingeniam Executive Search & Human Capital Consulting
Grüneburgweg 12
Frankfurt am Main, 60322
Event Fees
Friends Event Price
€ 10.00
Days
Hours
Minutes
Seconds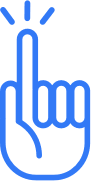 PLEASE NOTE
The German Australian Business Council may store your personal data for the purposes of informing you about the event.
Agree that they may contact you by email or by letter in connection with the event. Your name and your company affiliation (when given) will appear on the list of attendees which may be distributed to other attendees and any speakers. Furthermore, please note that photographs and videos may be made of the event and published and you shall inform the organisers if you do not wish to have your image published.
Feel free to register or enquire if you would like more information.