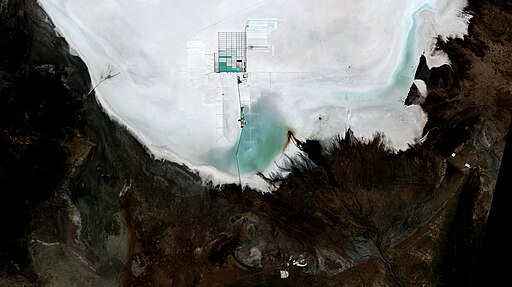 The Economist magazine reports on the importance of lithium to the green revolution. Over half of the world's supply currently comes from Chile, and the government is creating a state-owned company to produce the mineral. Private companies will have to form joint-venture companies in the future with this state-owned company, and the state will have a majority stake. Other Latin American and African countries are planning similar moves. The magazine criticises the current resource nationalism and notes that the nationalisation of companies has had a bad track record in the region, with the companies being mismanaged or corrupt. Extraction of the resources requires know-how, technology, and expertise which is currently unavailable in the region. The trend towards resource nationalism has also affected investment in the industry, as Bolivia (holding the second-largest reserves of lithium) has shown with a decree overturning a planned investment project.
The Economist also reproduces a chart which shows Australia holding a significant amount of lithium reserves, as well as supplies of other critical raw materials for the green revolution. An IMF paper recently estimated that revenues from the extraction of minerals, such as lithium, copper, cobalt and nickel, could rise four-fold because of the increased demand.
At the German Australian Business Council, we shall be looking at the implications for business in the next few months. Sign up for further information.
https://gabc.eu/wp-content/uploads/2023/05/Lithium_mine_at_Bolivia´s_Uyuni_Salt_Flat_on_a_CBERS4_MUX_yesterday´s_image.jpg
287
512
Robert Harrison
https://gabc.eu/wp-content/uploads/2014/12/Logo_website-300x93.png
Robert Harrison
2023-05-03 04:51:34
2023-05-03 04:52:29
Lithium and the Green Revolution