BACK TO OVERVIEW
Australian Companies Supercharging Growth in Europe
Australian Companies Supercharging Growth in Europe
Tuesday, 9 November 2021, 12:00 – 13:30 CET
Complimentary for Business Council and ABIE Members. €10 for Friends and Non-Members.
The global transition towards electric vehicles continues to gather momentum and the largest European markets are playing a significant role in this transition. As governments around the world gather for COP26, join us, our corporate members DGWA and Neometals, and other leading figures as they share successful strategies that have placed them at the forefront of the Electric Vehicle and Gigafactory revolution across Europe.
Our speakers are:
Michael Schmidt – Economic Geologist, German Mineral Resources Agency
Keith Coughlan – Executive Chairman, European Metals Holdings
Trevor Matthews – Managing Director, Volt Resources
Chris Reed – Managing Director, Neometals Ltd
The session will be moderated by:
Sabine Pittrof – Chair, German Australian Business Council
Elisabeth Opie – Deputy Chair, German Australian Business Council
To register for the webinar, click here: Webinar Registration – Zoom
For more information click here: Event PDF details
Event Location
Location
street
city, statre, 452020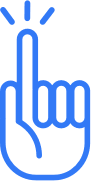 PLEASE NOTE
The German Australian Business Council may store your personal data for the purposes of informing you about the event.
Agree that they may contact you by email or by letter in connection with the event. Your name and your company affiliation (when given) will appear on the list of attendees which may be distributed to other attendees and any speakers. Furthermore, please note that photographs and videos may be made of the event and published and you shall inform the organisers if you do not wish to have your image published.
Feel free to register or enquire if you would like more information.